After reading
a post
about a blogpal "discovering" insulated overalls, I decided it was high time to get a new pair. The zipper on my old ones is dying; I can make do but end up doing without because it's a hassle. Besides, they are at least 20 years old, that nasty "scours brown" color and ill-fitting men's overalls to boot.
After following Deborah's link and seeing the bib style, I decided they would be much easier to get on and off and more comfortable to wear than the "full suit" style I have, so I hopped over to eBay to see if I could find any deals. There, in an auction ending within the hour, I found a pair of pink Schmidt insulated bib overalls. The reviews on this brand are enthusiastic, so I watched, waited and
pounced
at the end to win them. I can hardly wait for them to get here! The wet system we are experiencing at the moment is not a cold one, but it will be so nice to have warm legs during colder-time chores. Should save some wear and tear on my clothes, too. As for the color, the animals won't give a rip if I look like a giant pink Jet-Puffed marshmallow, and I don't intend to wear them anywhere else!
As for the whinnying, the other day I took an online quiz and for
once
got the perfect result: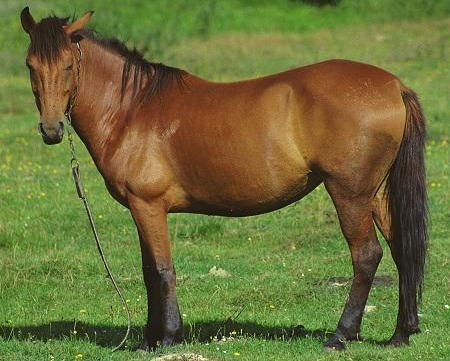 You're a Horse!

Versatile, powerful, and true, you have quite a reputation for hard
work and a certain unbridled spirit. Many look up to you as an example of what
people can really become, though somewhere deep down, you admit to feeling a little
bit broken. You hate racing, but are still exceptionally good at it. Beware broken
legs, dog food, and glue. If your name is Ed, you do a surprising amount of
talking.


Take the Animal Quiz
at the Blue Pyramid.
This will come as no surprise to my mom, who used to worry that I would ruin my young knees with all the galloping and bucking I did while pretending to be my favorite animal.
That's it for now from . . .